THE ANNOUNCEMENT!
And actually those devil dogs made the announcement a WEEK AGO on Oct 20th, and just – ya know, figured we knew!
On April 29th, 2006 – Atari contacted me and Adam and wanted to meet up with us, regarding Neverwinter Nights 2. Through them, we were invited to E3 with ATARI passes (and got to see the cool stuff Atari has in the back – pictures will come now that the announcement has been made!) They wanted Adam and I to do some NWN2 Machinima to promote NWN2 before it's release (and episodes after their release)! Well, after talking with them at E3 about the details – we were invited up to Obsidian's office here in California. Needless to say, Adam and I were all over that! So after E3, Adam and I made our way to Obsidian (it was like a week later) – and got hands on experience with the toolset and the game play, allowing us the chance to see how we could make a NWN2 Machinima work (after all, there is no DMJump in NWN2… yet). After agreeing to all of this – we had to sign a nice little NDA (Non Disclosure Agreement) and keep our mouth shut until they made the official announcement!
The OFFICIAL Release News can be seen here! With the link leading you here.
You will need to register on ATARI's website just under where it says "Login for more videos" – to see our videos (as well as other exclusive content).
If you have a Bioware Forum account – feel free to head to THEIR forum and reply to the threads there about it! The more people who comment (hopefully favorably!) the better it is for us!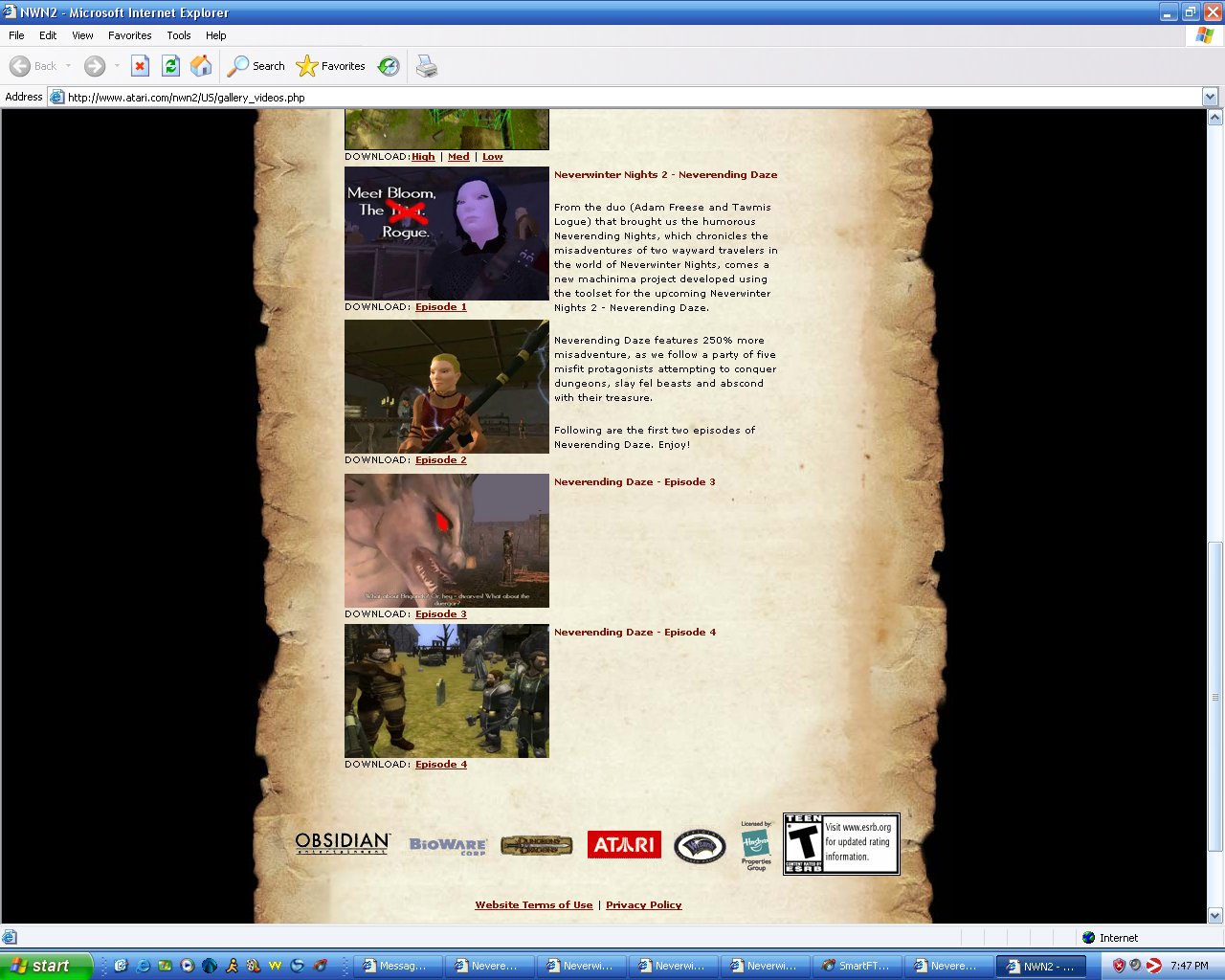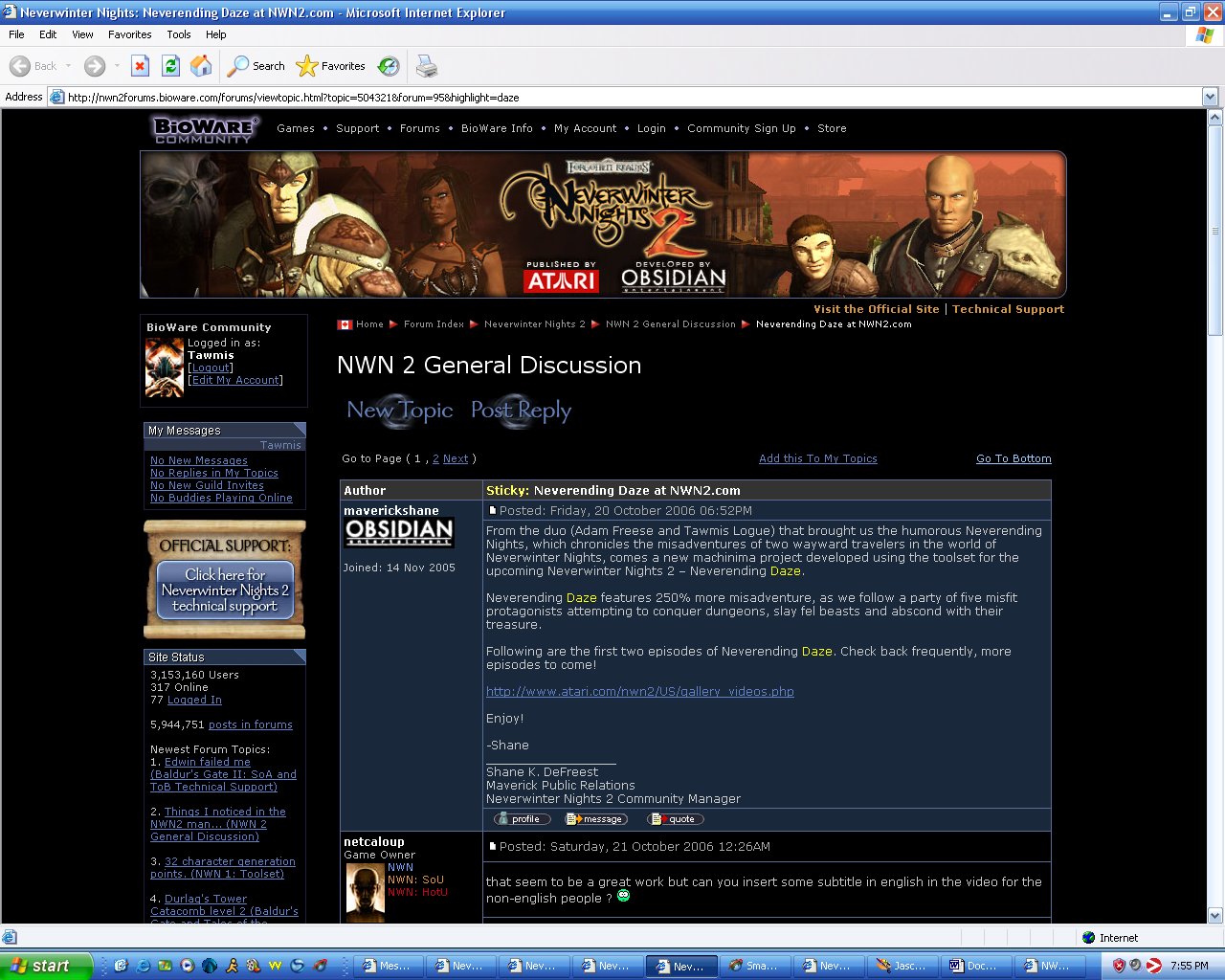 The episodes feature music by Travis Richards ("SnafeDarkrold").
You can head into the Neverending Daze section of our forum now!
I'd like to extend thanks to: Shane, Brandon, Ryan Rucinski, Darren Monahan, Stephen Baer, Feargus, Rick Mehler, Jon Galloway, and probably a handful of others who were extremely patient and wonderful to work with when we had a thousand questions!