So Mario (who you might remember as the voice of "Daniel the Destructive") works with me was reading about all these people going to the San Diego Comic Con while he and I were slaving away. I had mentioned, "You should make a fake status on Facebook, like you ARE at Comic Con."
Mario nodded and said, "Yeah, like I met Stan Lee in the bathroom."
And I added to that idea, "And got an autograph from him on toilet paper."
We laughed.
Then it began.
I googled Stan Lee's autograph and forged it on a piece of Toilet paper.
Mario wrote:
"Wow ran into Stan lee in the bathroom only thing I could get him to sign"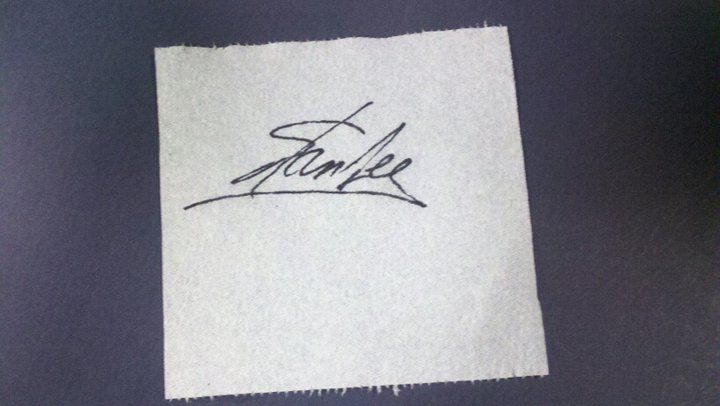 Next, Mario "ran into" Neil Gaiman.
Mario forged his signature on a spoon and wrote:
"ran int Neil Gaiman near the wizards of the coast booth he was eating ice cream so i got him to sign this after he was done :)"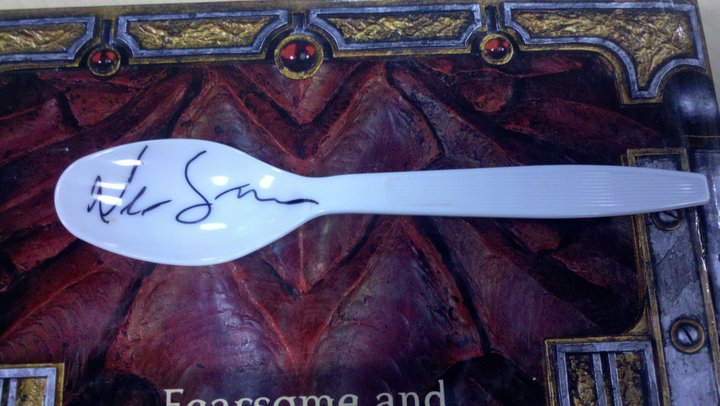 Next Mario ran into Joss Whedon. (It's great how lucky you can get at a Fake Con!) He forged Joss Whedon's signature and wrote:
"Heh joss whedon likes bbq chips:) serenity forever"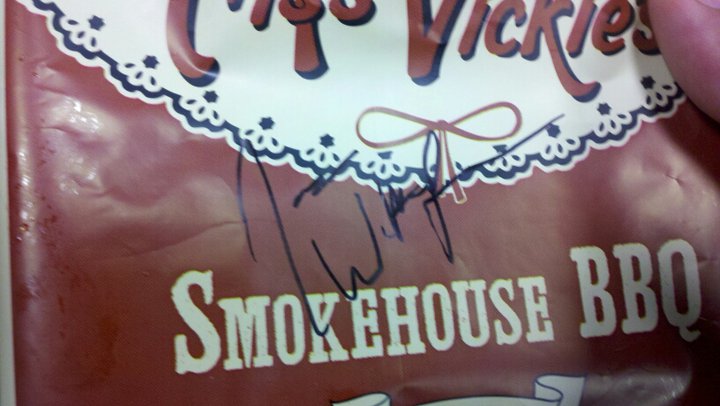 Then the big reveal – He met Tawmis of Neverending Nights! and he wrote:
"Best autograph of the day Tawmis from neverendingnights.com"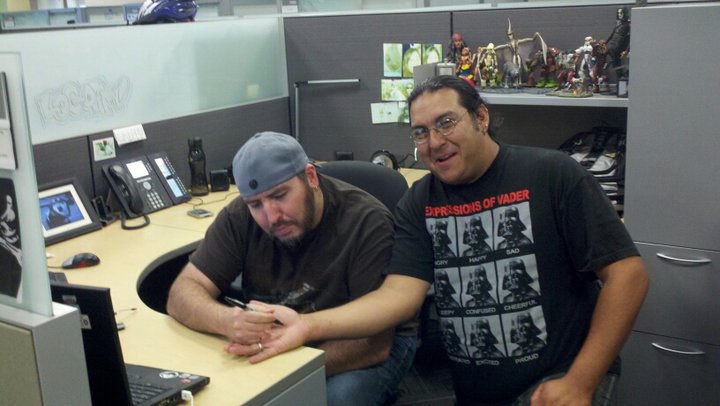 Mario at work with the items: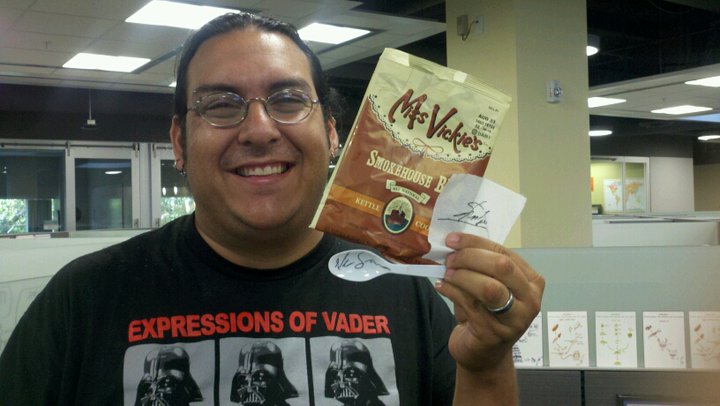 And me guilty of forging Stan Lee's signature on toilet paper…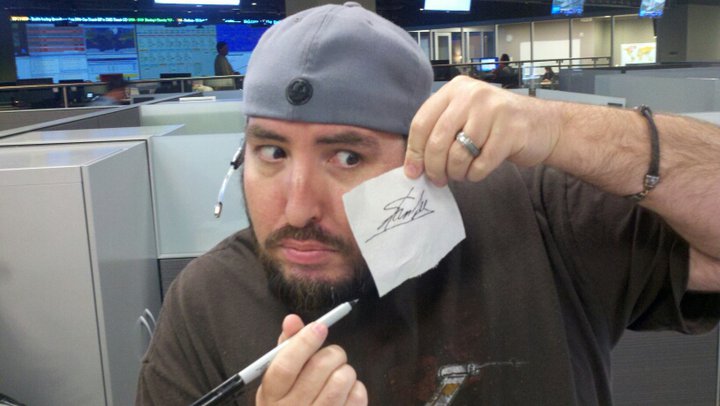 Fake SDCC2011 Was an AWESOME event!
– Tawmis & Mario