Hey folks! First, I want to say I finished the audio for Episode 18. It's a pretty short episode, so I should – logically – be able to edit the awesome filming Adam has provided me before we hit the weekend.
I also wanted to take a quick second to thank sotc!
It started off with this PM that she sent me:
Have I told you that I felt bad for not getting any NEN gear (Yet, I hope for some later…) so I made a necklace with NEN on it? It is blue, and also yellow. I'm awful at advertising. At least now I can get the word out when people ask me. "So, what the hell is nen?"

Close up of both cat hair and my chair free of price. I'm so sorry it took so long, but you can mess with the pictures if you'd like to.

I was very careful, so there are the exact same number of yellow beads as blue beads. Wouldn't want someone to be a sidekick or anything.

It fully kicks rocks.
So I asked if she would be cool if I shared it – and she was all for it. So now you can find it in the fanart folder (and if you have fan art that deals with NeN in some way! Let us know!) or – for you – I shall post the images!
A Distant Shot: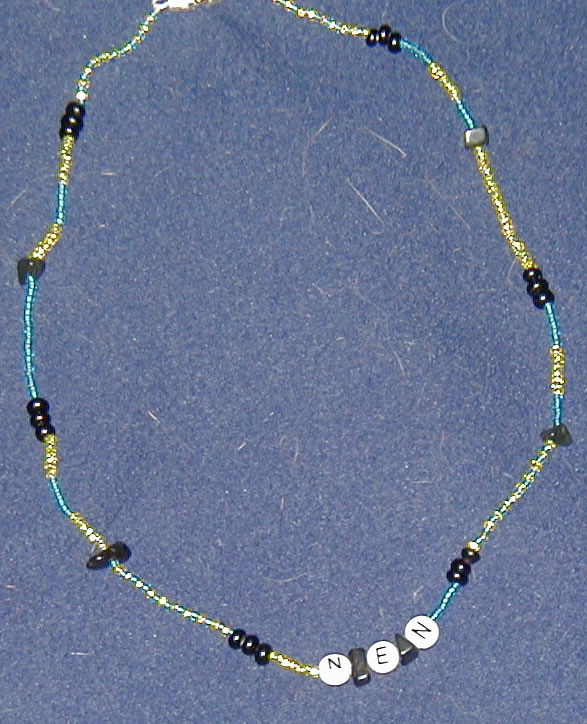 Close Up: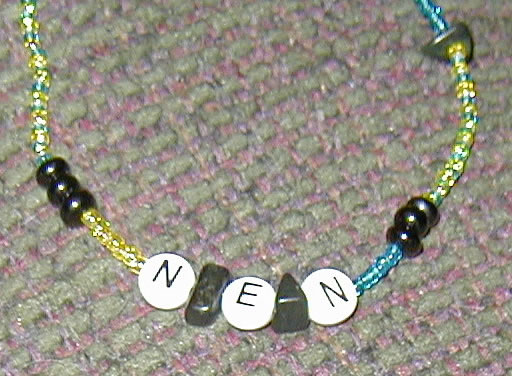 I will freely admit that when I saw this… I dunno. I simply thought it was the coolest thing ever and I haven't stop smiling since! So thank you VERY much sotc!