Continuing the posting of the comics from eons ago, you can read A Long Time Ago, In A Galaxy Far, Far Away… (Part 1) right over here and (Part 2) right over here. You can read Part 3 right over here. And of course Part 4 is here! Because I know you can barely contain yourself, Part 5 is here. And of course, Part 6 is here. And the previous one, which is (ZOMG, is there really this many so far?!?) Part 7. You can find Part 8 here. And the most recent (well before this most recent) Part 9 is here. Because I know you would want to read these in order, Part 10 is here. Because it's like homework, before you read the newest ones, please review the previous strip over here.
Once again, thanks goes to Kenzer & Company's very own "Knights of the Dinner Table" since that's the characters I used to make these silly strips.
Don't want to do another post – so going to unload the rest here!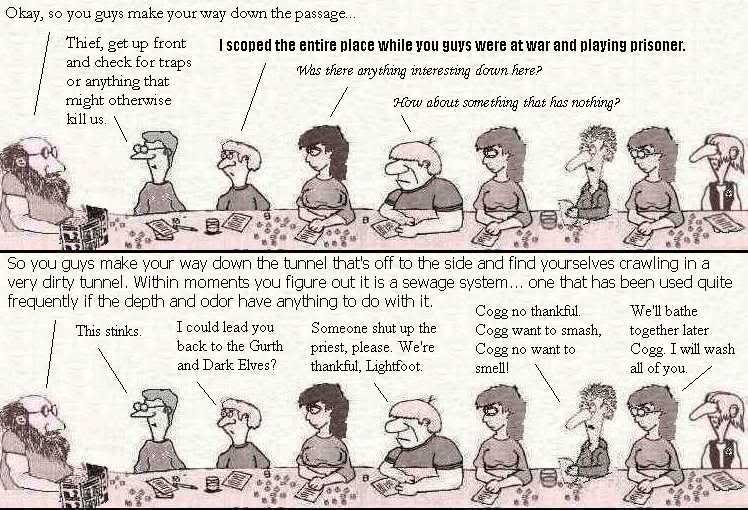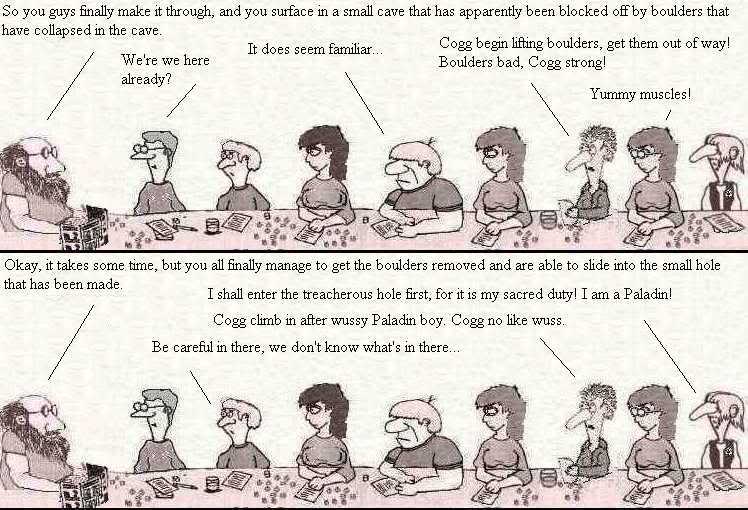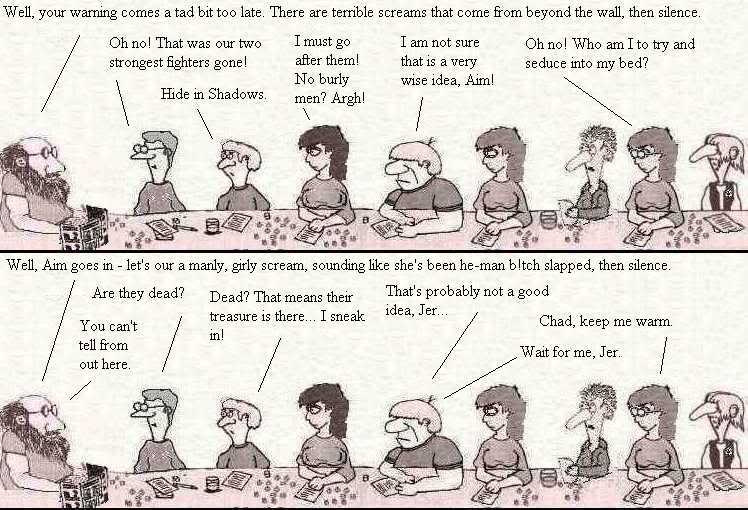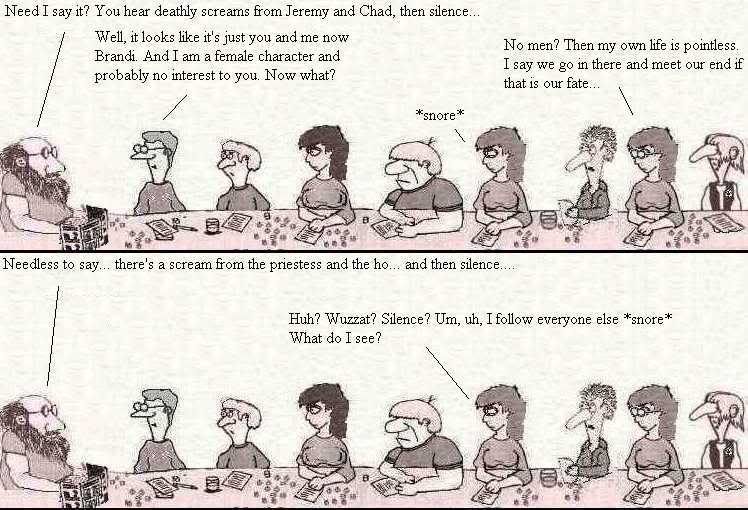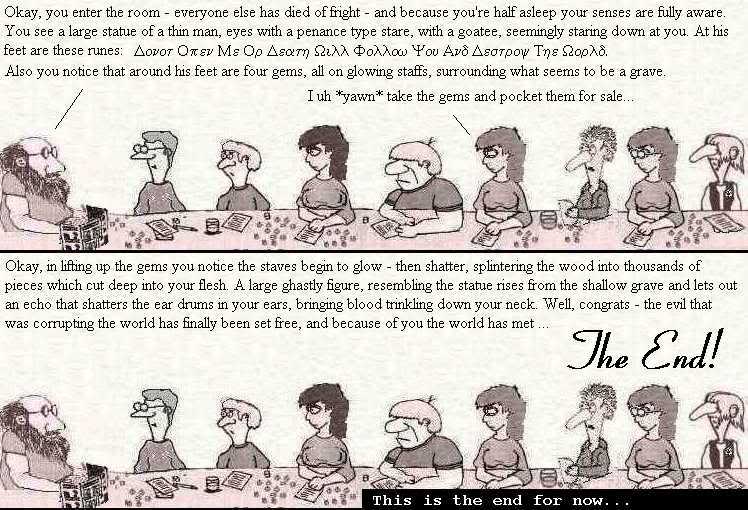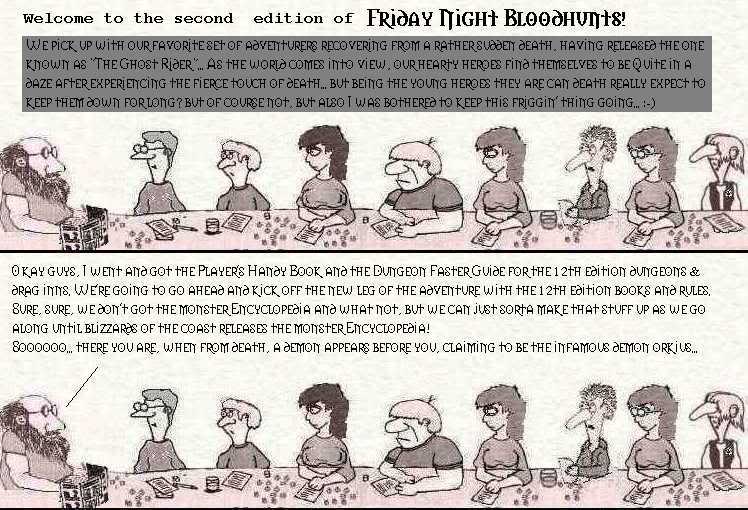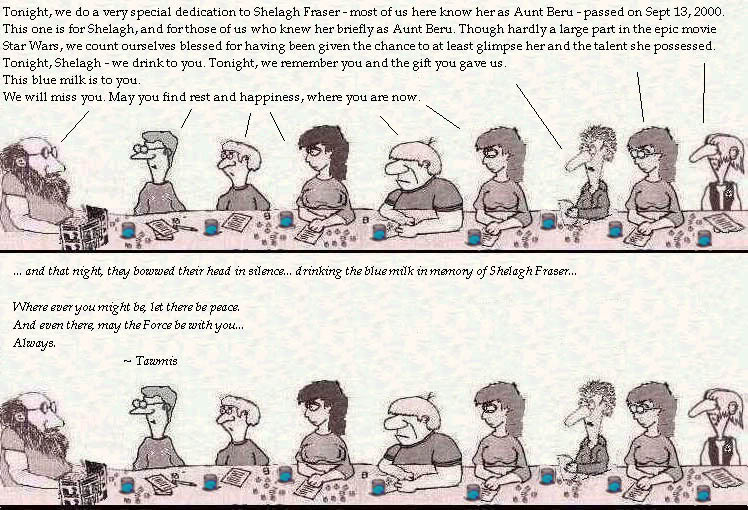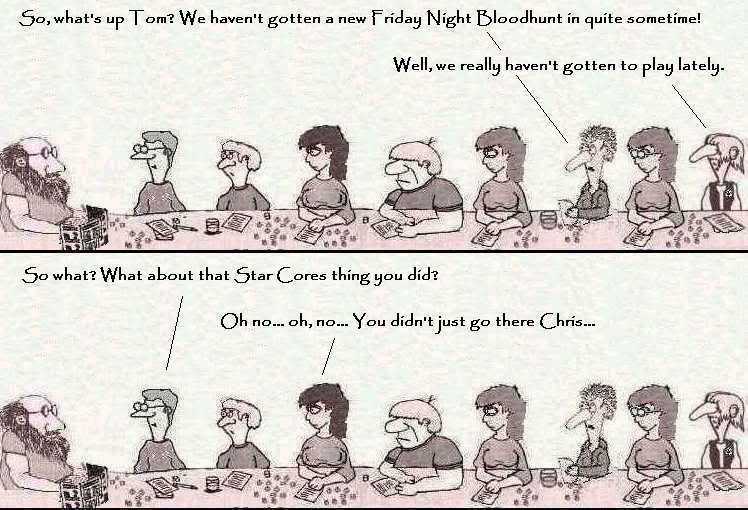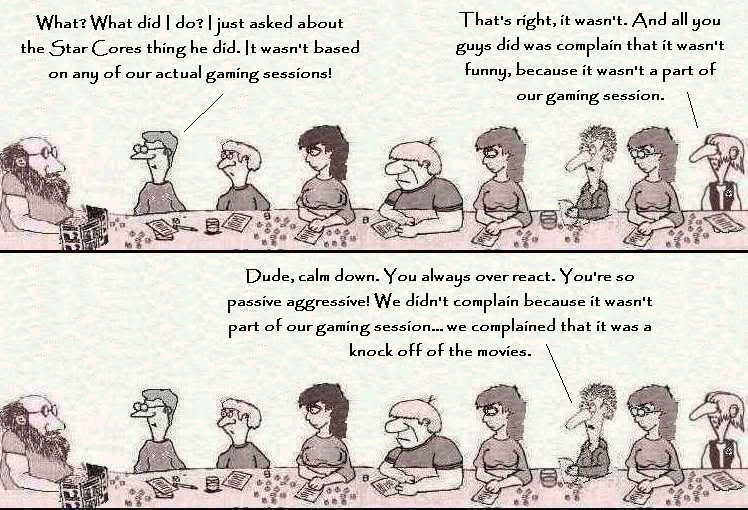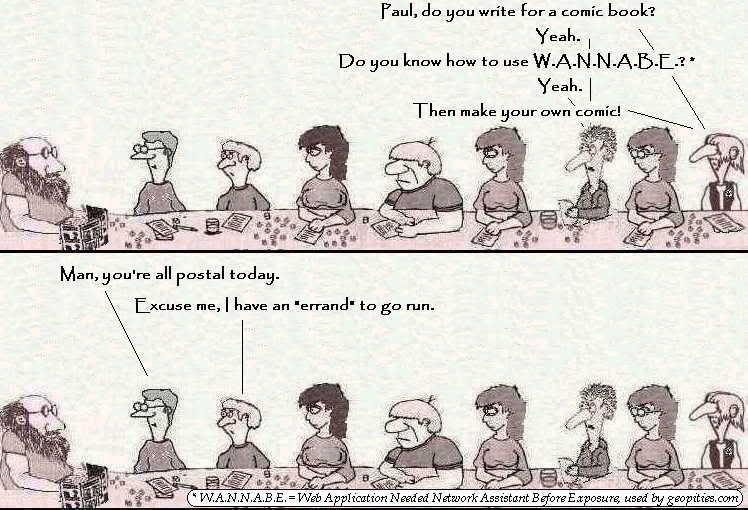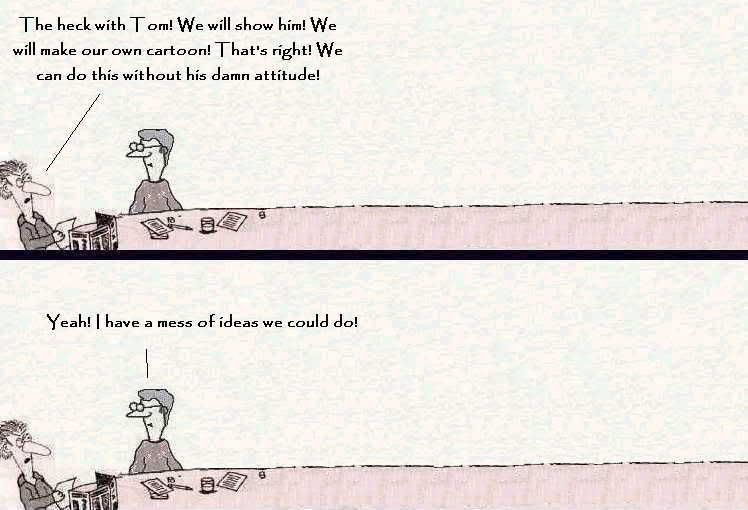 Paul decided to get in and do his own version…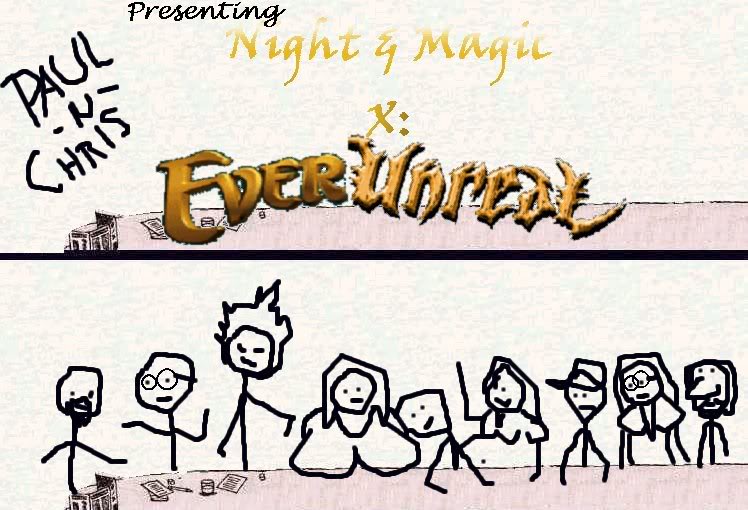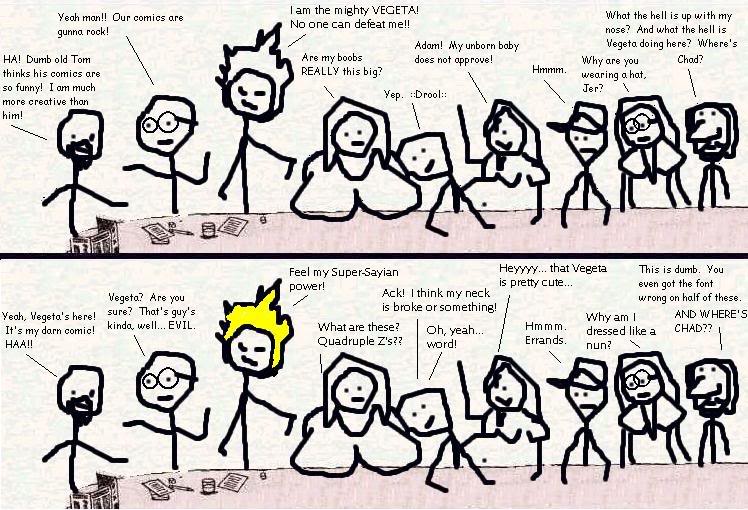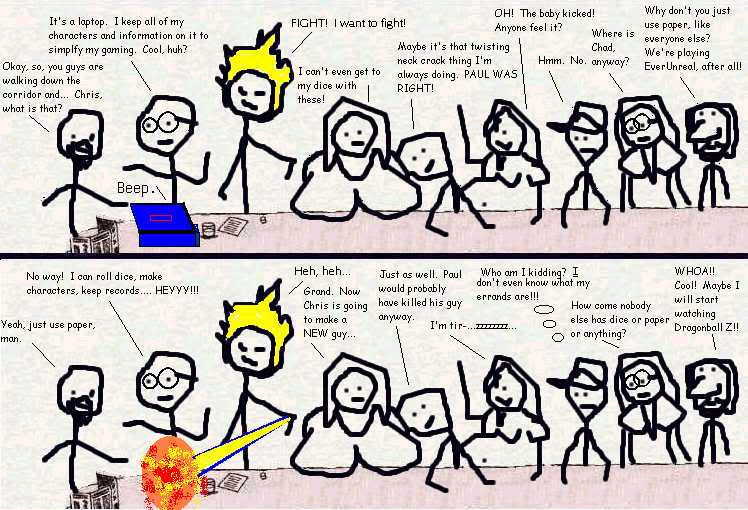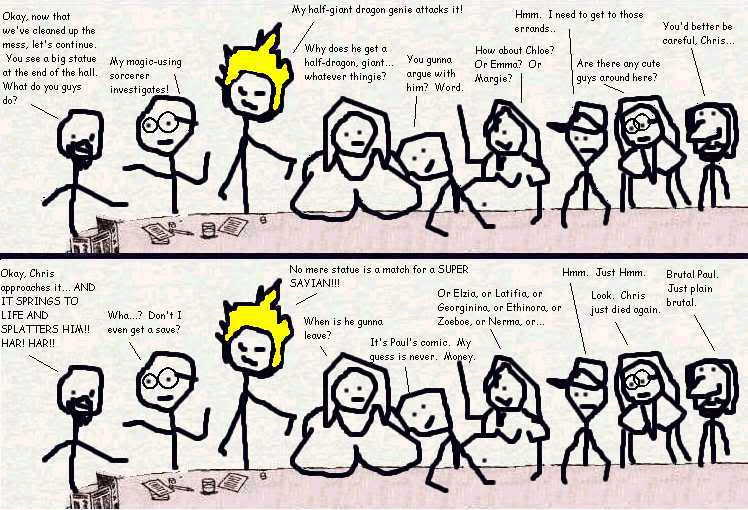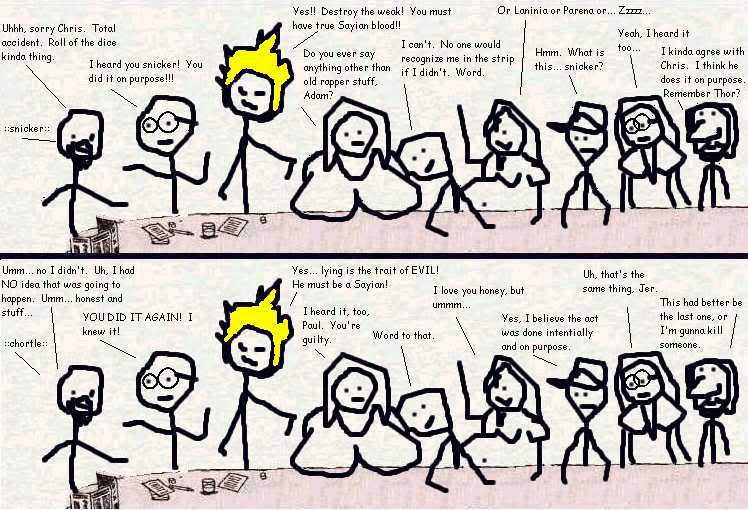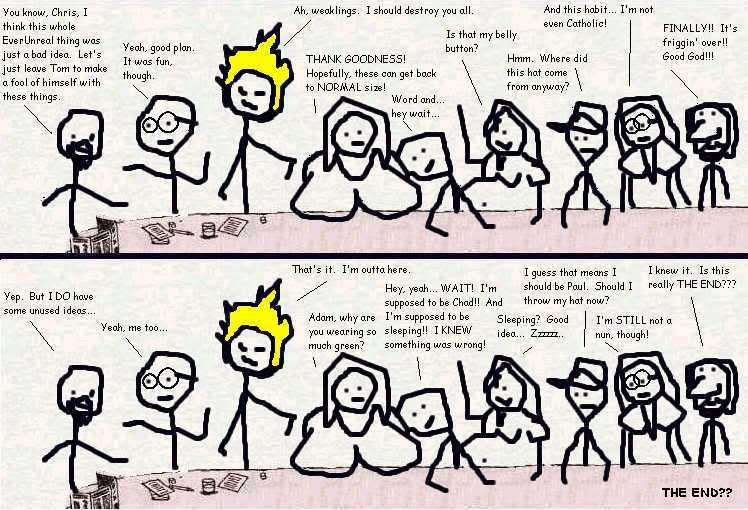 I resumed control of the madness…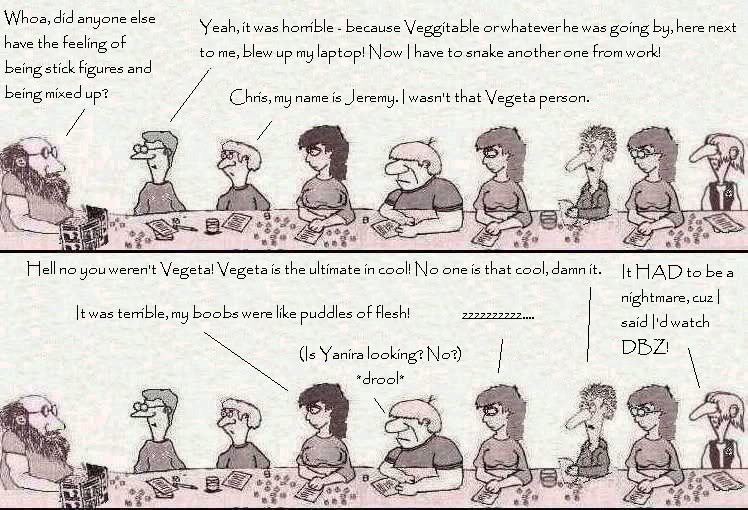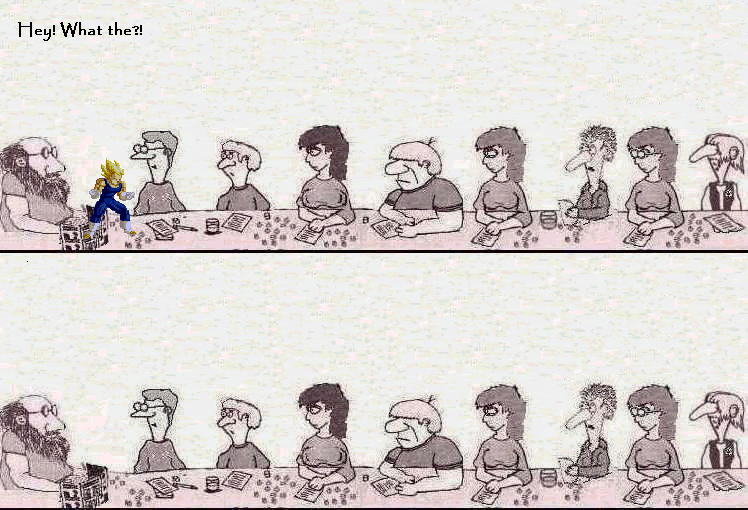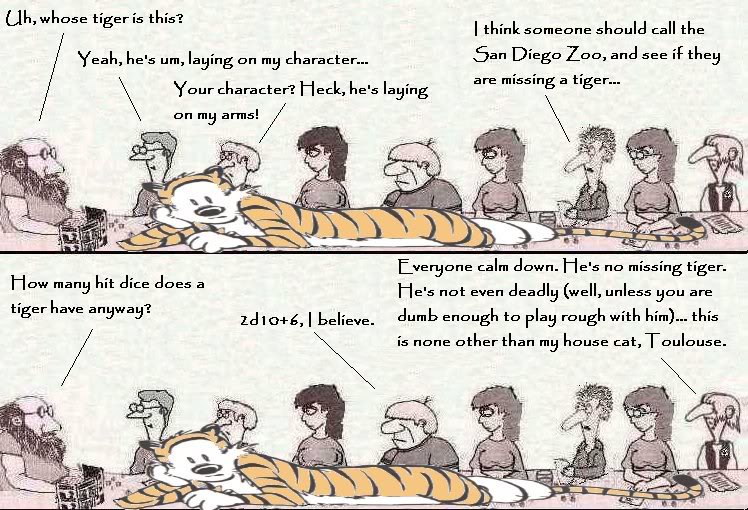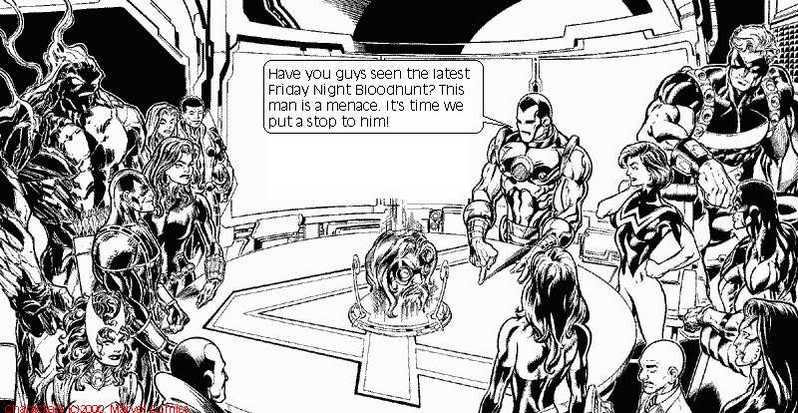 And then Adam decided to do a few…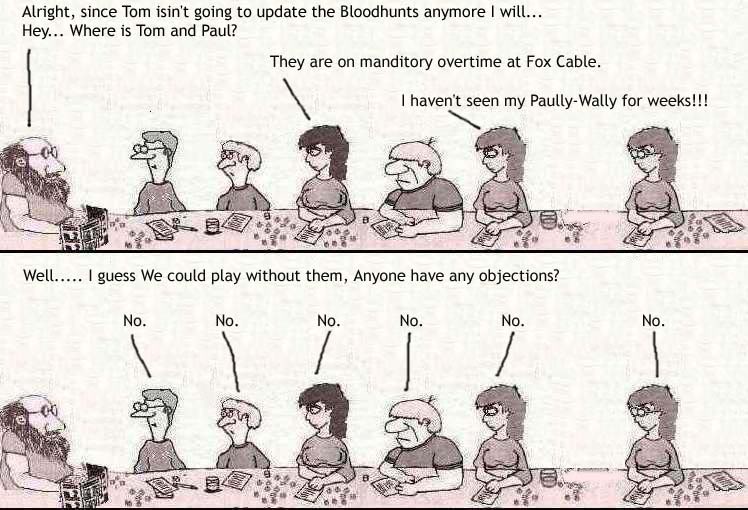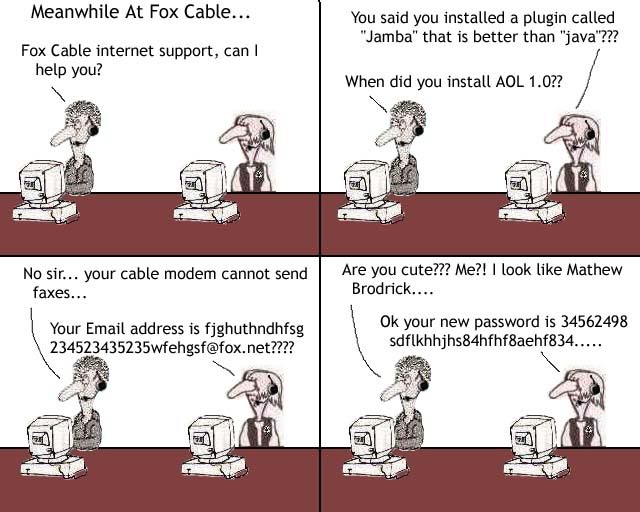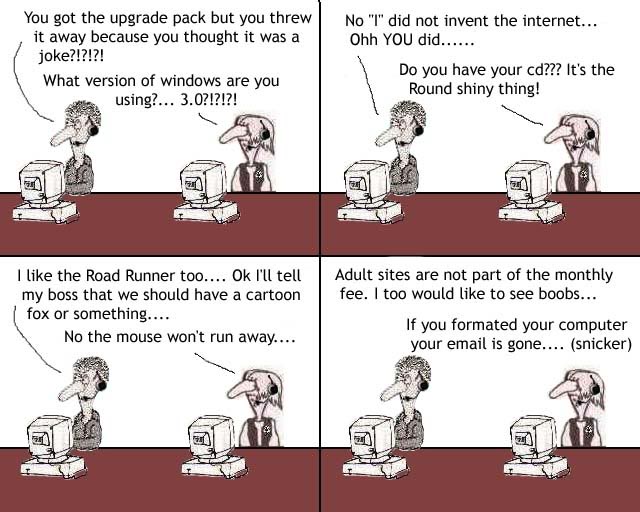 Back in control…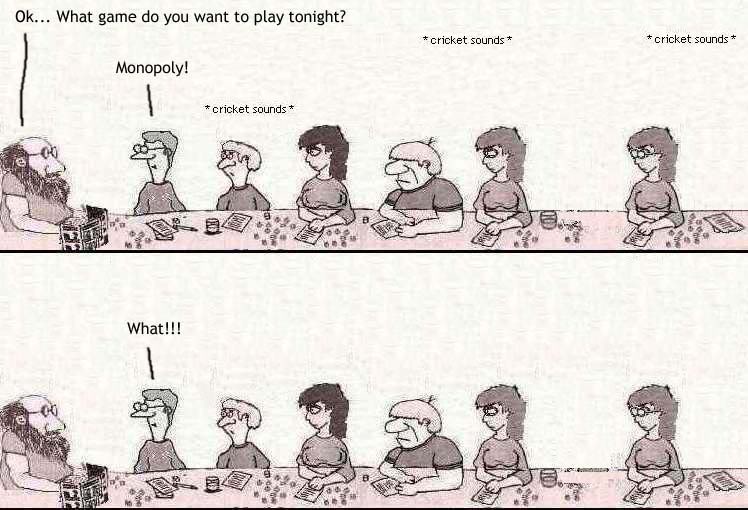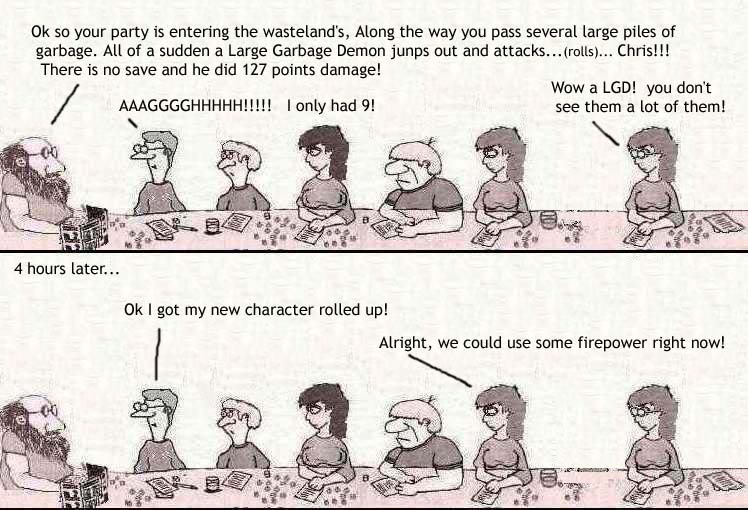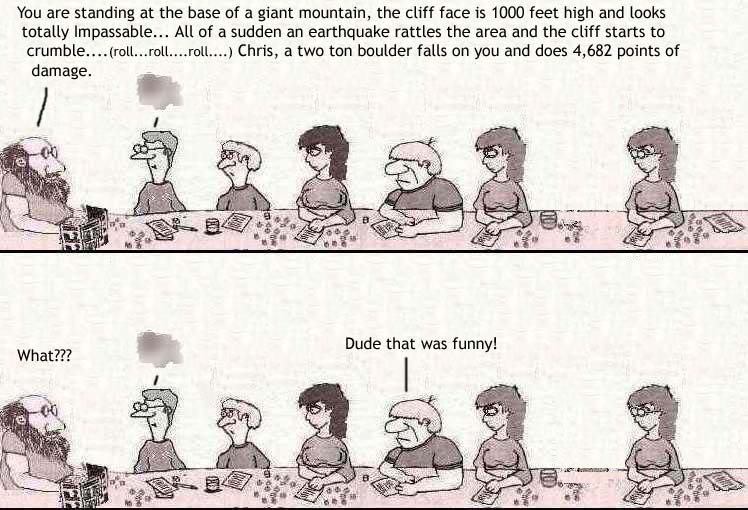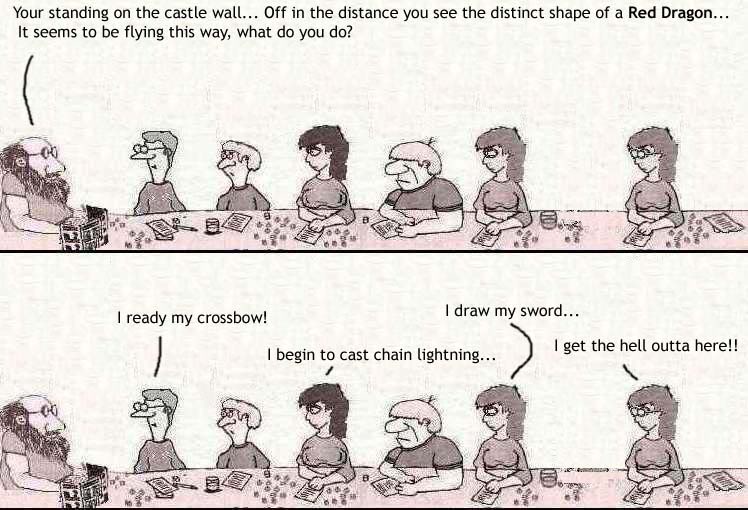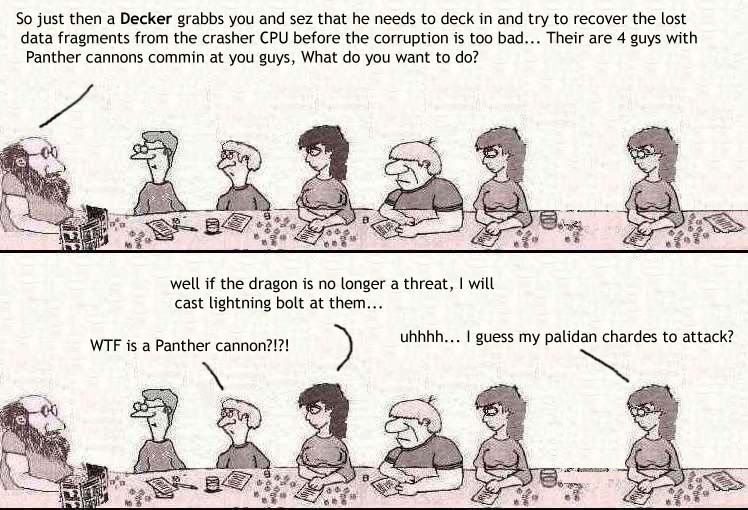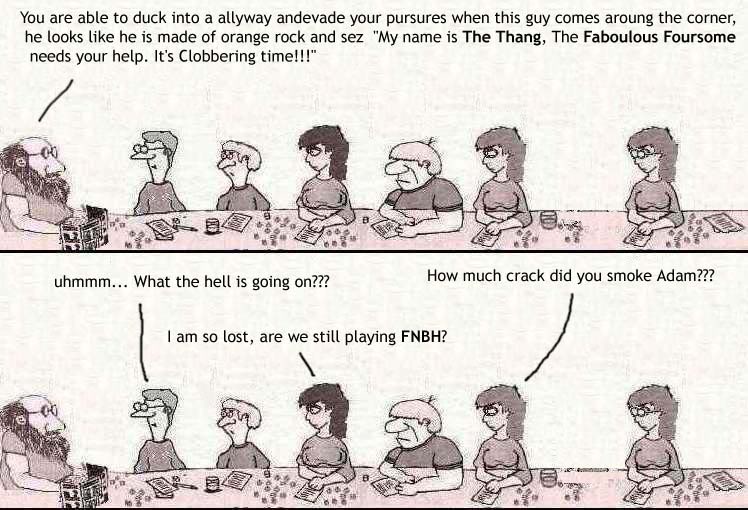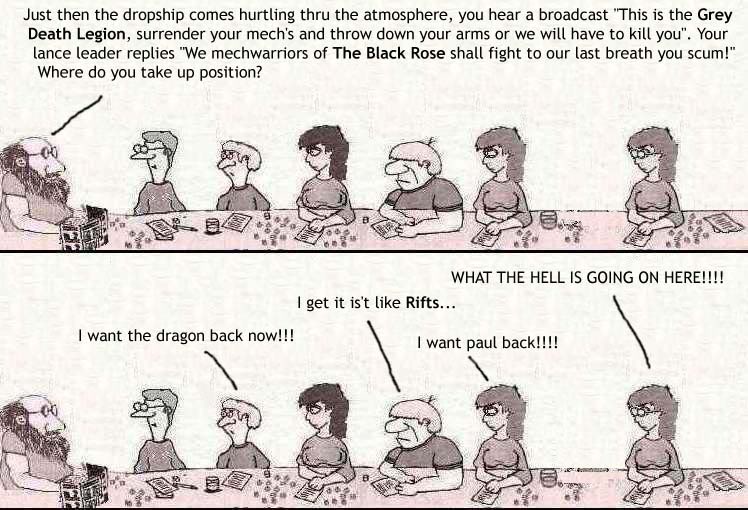 – Tawmis